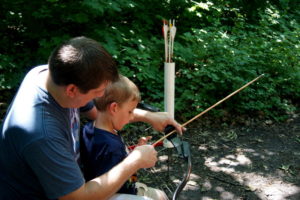 Dad and son! Take advantage of a weekend get away to God's country and choose your adventure! Spend the day canoeing or participate in our firearms safety program. See "Family Adventure Camp" for program description. No prior shooting experience necessary and a minimum age of 8 years old for either adventure. Father and sons, or grandfather and grandsons are welcome!
All Ages……….June 29- July 1
Cost: $100 on or before March 1; $110 after March 1 per participant. Adults must register as a participant along with each child.